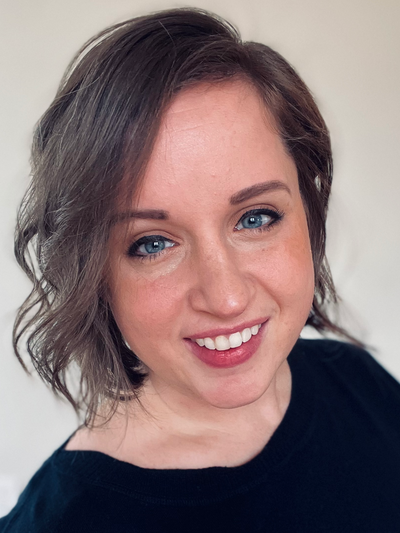 Sarah Dove
Instructional Development Specialist
she/her/hers
468 Hagerty Hall
1775 College Road
Columbus, OH 43210
Office Hours
Monday-Wednesday, 2-5:30 PM EST
Thursday, 8 AM-12 PM EST
Friday, 10 AM-1 PM EST
Areas of Expertise
Arts and Humanities
Pedagogy
Instructional Technology
Education
BA Music & Business, Otterbein College
MA Dance Theories & Practices, University of North Carolina at Greensboro
PhD (in process) Comparative Studies, The Ohio State University
For the last eight years Sarah has invested significant time working in curriculum and instructional development in higher education with keen attention to access pedagogy and diversity, equity, inclusion, and justice frameworks. Before joining the Office of Distance Education she worked for The Broadway Collective (TBC) –an online musical theatre education and training program based in New York, NY–as the sole Curriculum and Instructional Development Specialist in charge of five separate educational programs with a total of nearly 500 students. Sarah's primary goal in her work with TBC was building and implementing curriculum sensitive to the growing needs of diverse student identity positions within the performing arts.
A lifelong dancer, Sarah is also deeply invested in the dance + performance art community in Columbus, OH. Since 2017, she has been a part of a small number of dedicated individuals working to found and grow a nonprofit arts organization to support and build coalition amongst local dance artists. In 2018, Columbus Dance Alliance (CDA) was born out of that labor, and in 2021, Sarah was integral to shepherding CDA through the process of obtaining non-profit status. Over the course of its development, CDA has introduced exciting new initiatives and programs to celebrate, highlight, and increase education for Columbus dance + performance arts, including WORKS and Community Spotlight.
When Sarah is not working as an advocate for student success or for the dance + performing arts community in Columbus, OH, she is probably training, napping with, or running wildly around Go Down dog park behind one of her fiery Irish terrier pups: Gus & Maeve. Her buddy Gus has recently started training in agility, and is doing his level best to keep Sarah on her toes–literally! Oh, and her human companion, Jarod, is also great… they have a lot of fun together, too, playing trivia, taking in live music (when they *safely* can!!), and winding down with a good movie.